With its pristine beaches and picturesque views, it's no surprise that Anna Maria Island is a popular vacation spot for tourists from all over the world. But what really sets Anna Maria Island apart are its waterfront restaurants that offer not only delicious food but also breathtaking views of the ocean. From elegant fine-dining establishments to casual beachside cafes and breakfast spots, the island's restaurants offer a wide range of culinary experiences that are sure to leave a lasting impression. Here we'll take a closer look at some of the most unforgettable waterfront restaurants on Anna Maria Island.
Sandbar Restaurant
Located directly on the beach the sandbar gives you options! Whether you want to dine with your feet in the powdery white sand, under the shade of an umbrella on their outdoor deck, a cocktail at their bustling bar or in their cool indoor dining room, the Sandbar has it all!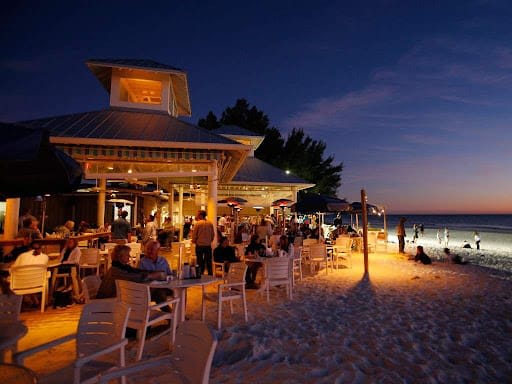 https://www.sandbardining.com/
Located at:
100 Spring Avenue
Anna Maria, FL 34216
Beach House Restaurant
The Beach House Restaurant is an elegant outdoor eatery with unparalleled views of the Gulf of Mexico. Whether stopping by to take in the incredible sunset accompanied by a glass of wine or dining with loved ones, their extensive menu and attentive service will not disappoint!
http://www.Beachhousedining.com/
Located at:
200 Gulf Dr N, Bradenton Beach, FL 34217
Beach Bistro
Recognized by Zagat, The New York Times, The Los Angeles Times, Food and Wine and many more publications, Beach Bistro is undisputedly one of the best fine dining experiences on Anna Maria Island. Their decadent menu is comprised of dishes such as foie gras and lobster escargot. Beach Bistro is the ultimate date destination, relax and soak in the romantic hues of the sunset with the one you love.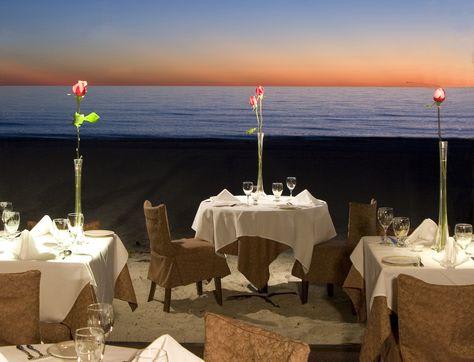 Located at:
6600 Gulf Drive
Holmes Beach
Florida 34217
Bridge Street Bistro
Raised up above the popular Bridge Street is a hidden gem with an expansive view of the Gulf of Mexico, Bridge Street Bistro. Serving contemporary American dishes and an intimate atmosphere, it is a local's favorite destination for celebrations and gatherings alike.
https://bridgestreetbistroonline.com/
Located at:
111 Gulf Drive South
Bradenton Beach, FL 34217
Gulf Drive Café & Kokonut Hut
Gulf Drive Café has been a staple of Anna Maria locals for as long as most can remember. Established in 1981 it has maintained the reputation as one of the best breakfast spots on the beach and much more. Enjoy a mimosa with breakfast, an ice-cold beer at lunch in the tiki bar, or a Pina Colada at sunset and revel in island life.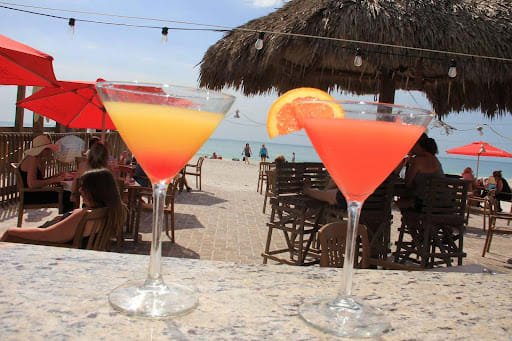 Located at:
900 Gulf Drive North
Bradenton Beach, FL 34217
Rod & Reel
Nothing says waterfront like the end of a long historic pier! Rod & Reel Pier offers a casual dining experience while quite literally on the water. Enjoy traditional old Florida fare while soaking up the sound of the ocean at this quaint and memorable eatery.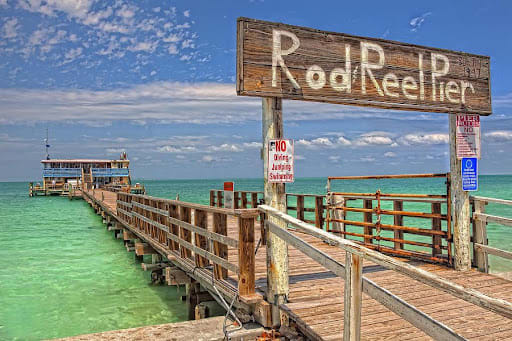 Located at:
875 N Shore Dr, Anna Maria, FL 34216
The Waterfront
A longtime favorite of locals and tourists alike, The Waterfront is a destination in itself. Specializing in mixology and a thoughtful seasonal menu, it is no wonder why it is so popular. Relax on the expansive wrap around porch or inside at a cozy table and savor every bite! If you're craving an artisanal cocktail pull up a stool at the bar and admire the big, beautiful fish tank and artistry of the bartender's skills.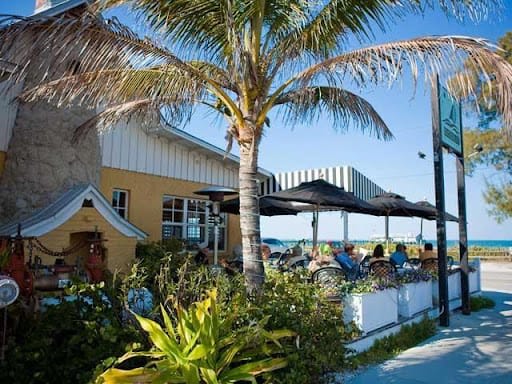 https://thewaterfrontrestaurant.net/
Located at:
111 S Bay Blvd, Anna Maria, FL 34216
The Chateau
New on the Anna Maria Island scene, The Chateau is located in the Waterline Villas & Marina. The Chateau provides elegant ambiance and a menu to match. Snuggle up with your favorite person under the chandeliers and indulge in delicate French cuisine.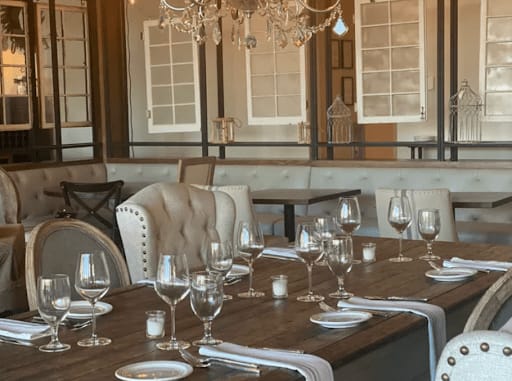 https://thechateauonthelake.com/
Located at:
5325 Marina Drive, Holmes Beach, FL 34217
Anna Maria Island boasts some of Florida's most unforgettable waterfront restaurants, offering visitors and locals an unparalleled dining experience with breathtaking views of the Gulf of Mexico. From upscale restaurants like The Chateau to laid-back beach bars like Rod & Reel, there is something for every palate and budget on this charming island.