Anna Maria Island, located on Florida's Gulf Coast, is a popular vacation destination known for its pristine beaches, turquoise waters, and abundant marine life. The island is also an excellent base for boating enthusiasts, with a wealth of nearby destinations to explore. In this blog, we'll take a closer look at some of the top boating destinations near Anna Maria Island, including Greer Island, Jewfish Key, Passage Key, Egmont Key and Big Pass Sandbar.


1. Greer Island
Also known as Bean Point, Greer Island is a secluded beach located at the northern tip of Anna Maria Island. Accessible only by boat, this quiet spot offers visitors a chance to escape the crowds and soak up some sun in a tranquil setting. The waters around Greer Island are also home to a variety of marine life, including dolphins, manatees, and sea turtles, making it a popular spot for snorkeling and scuba diving.
2. Jewfish Key
Just a short boat ride from Anna Maria Island, Jewfish Key is a small, uninhabited island that offers visitors a glimpse into Florida's natural beauty. The island is surrounded by clear waters that are perfect for swimming, snorkeling, and kayaking. There are also plenty of spots to drop anchor and enjoy a picnic on the beach.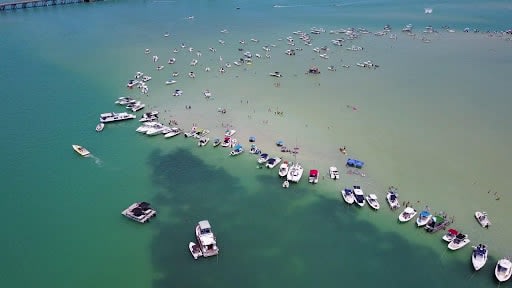 3. Passage Key
Another nearby island worth exploring is Passage Key, a tiny spit of land that is only accessible by boat. The island is a protected wildlife sanctuary, home to a variety of bird species, including herons, egrets, and ospreys. Visitors can anchor their boats offshore and wade to the island's sandy shores, where they can relax and take in the natural beauty of the area.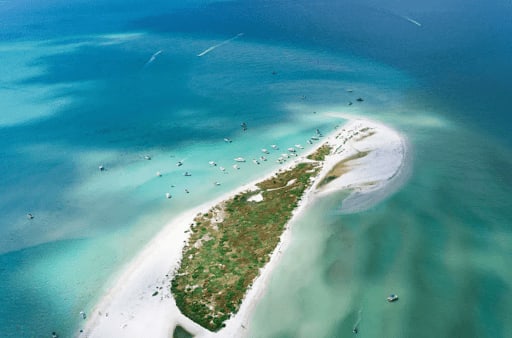 4. Egmont Key
Located just a few miles south of Anna Maria Island, Egmont Key is a popular destination for boaters and beachgoers alike. The island is home to a historic lighthouse, which has been in operation since 1858. Visitors can take a guided tour of the lighthouse or explore the island's beaches and nature trails. The waters around Egmont Key are also popular with snorkelers and scuba divers, thanks to the area's abundant marine life, including sea turtles, dolphins, and schools of colorful fish.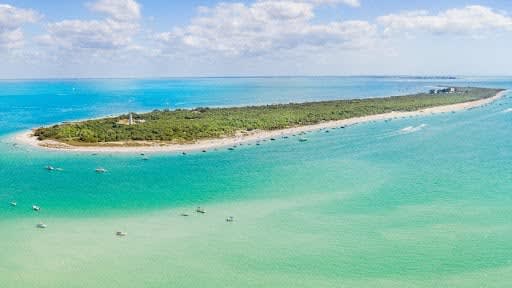 5. Big Pass Sandbar
Located just south of Siesta Key, the Big Pass Sandbar is a popular spot for boaters to anchor and enjoy the sunshine. The sandbar stretches for miles and offers plenty of space for visitors to set up chairs, umbrellas, and even small grills. The waters around the sandbar are shallow and clear, making it an excellent spot for swimming, snorkeling, and kayaking.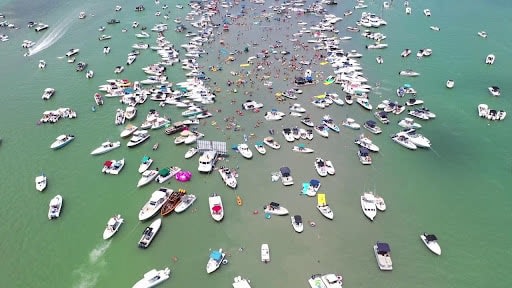 Anna Maria Island is an excellent base for exploring some of Florida's most beautiful boating destinations. Whether you're looking for a secluded beach, a protected wildlife sanctuary, or a historic lighthouse, there is something for everyone in the waters surrounding Anna Maria Island. So pack your sunscreen, grab your boat, and get ready to explore the natural beauty of Florida's Gulf Coast!